Online Study Groups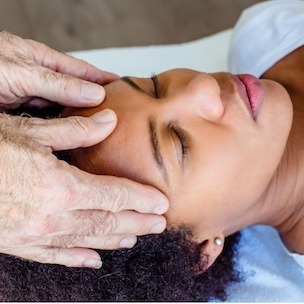 The Society of Ortho-Bionomy Int'l sponsors monthly Online Study Groups. They are primarily in a conference call format and are taught by various Registered Ortho-Bionomy Instructors.

Each Study Group includes one hour of pre-work and two hours of online study. Our Study Groups cover a variety of topics and also count towards the study group requirements in the Practitioner and Advanced Practitioner Training Programs.

Once registered you will receive a link to download your homework and the Zoom link and password you will use to attend your online class.
Forward homework to Melinda by Wednesday June 17th melindadoden@gmail.com
Return class evaluation within two weeks of class date for certificate.
Engaging the Intelligence of the Heart
The role of the Social Nervous System and Self-Recognition in promoting healing and conscious evolvement.
In this study group we will explore:
The role of the Social Nervous System and Self Recognition in healing unresolved trauma, creating healthy boundaries, and Right Relationship with self and others.
Look at the anatomy and function of the various branches of the Autonomic Nervous System, including the Social, Sympathetic, Parasympathetic, and Enteric Nervous Systems, including their responses to stress and trauma.
The interrelationship between the Social Nervous System, Heart, Brain, and Enteric Nervous System.
Look at ways to support Social Nervous System function to promote healing for clients and self. Melinda Doden, LMT, Advanced Ortho-Bionomy® Practitioner, Advance Ortho-Bionomy® Instructor, Former President -Society of Ortho-Bionomy Intl.®
I have been a student of health, wellness and consciousness for most of my adult life. I earned a Bachelors of Science in Kinesiology from C.U. Boulder in 1988 and began studying massage therapy in 1993. Over the years, I have continued to learn different modalities of bodywork and healing. I hold certificates in Massage Therapy, Shiatsu, Iridology, Traditional Japanese Massage, Neuromuscular, Reiki and Ortho-Bionomy®. I found Ortho-Bionomy® in 2003 and have not looked back since. I have been teaching Ortho-Bionomy® since 2012, maintaining a private Ortho- practice in Paonia, Colorado and teaching both independently and at the Rocky Mountain Ortho-Bionomy Center®.
I find my work both challenging and rewarding and I deeply enjoy sharing Ortho-Bionomy® with others, whether as clients or students. I have a passion for understanding how science, the energetic body, consciousness and the physical body are in relationship and teaching an integrated approach to OB and anatomy in a way that is engaging, accessible and empowering to a wide range of learners.
Thursday, June 18, 2020 - 6:00pm EDT, 5:00pm CDT, 4:00pm MDT, 3:00pm PDT
Cost: $45.00 Member $65 Non Member (Reduced rates during COVID-19)