Online Study Groups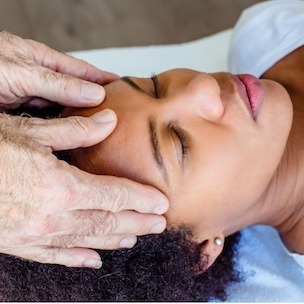 The Society of Ortho-Bionomy Int'l sponsors monthly Online Study Groups. They are primarily in a conference call format and are taught by various Registered Ortho-Bionomy Instructors.
Each Study Group includes one hour of pre-work and two hours of online study. Our Study Groups cover a variety of topics and also count towards the study group requirements in the Practitioner and Advanced Practitioner Training Programs.

Once registered you will receive a link to download your homework and the Zoom link and password you will use to attend your online class.
An evaluation for the Study Group will be sent to you within 24 hours. Please return the evaluation within two weeks of class date for certificate.
Ortho-Bionomy® "Ease in Practitioner Paperwork" with Ann Hoeffel
Ortho-Bionomy works with ease to help the body find it's own natural balance. It is a process that seems to have no point where we are 'done' or at least done learning. For a modality with such potential for depth, it is beautiful and elegant in the simplicity of our principles.
Practitioner Program Forms: Sigh, that's a different process. Once you get familiar with how the Practitioner Training Program flows, it's not that intimidating, but sometimes we all need a little support.
Ann Hoeffel can teach you a system to make the Practitioner training paperwork less intimidating and more easeful to manage.
This is also great opportunity for advisors and future advisors to gain understanding of the Practitioner paperwork process in order to better support your students as they go through the Practitioner Training Program and prepare to submit their paperwork to the Practitioner Review Committee.
About Ann Ann Hoeffel is Owner/Director of The Sun Center, and a registered Advanced Instructor of Ortho-Bionomy. A Wholistic Health Practitioner, Teacher and Artist, Ann has been in private practice and studying wholistic healing systems professionally for over 35 years.
Committed to lifelong learning, Ann has had extensive training extensive of more than 4800 hours live hands-on coursework, 35 years in private practice, 22 years teaching bodywork, years teaching other stuff, and a BS in Education from the Univ. of Wisconsin.
Thursday, August 20th, 2020 - 6:00pm EDT, 5:00pm CDT, 4:00pm MDT, 3:00pm PDT
Cost: $45.00 Member $65 Non Member (Reduced rates during COVID-19 Pandemic)